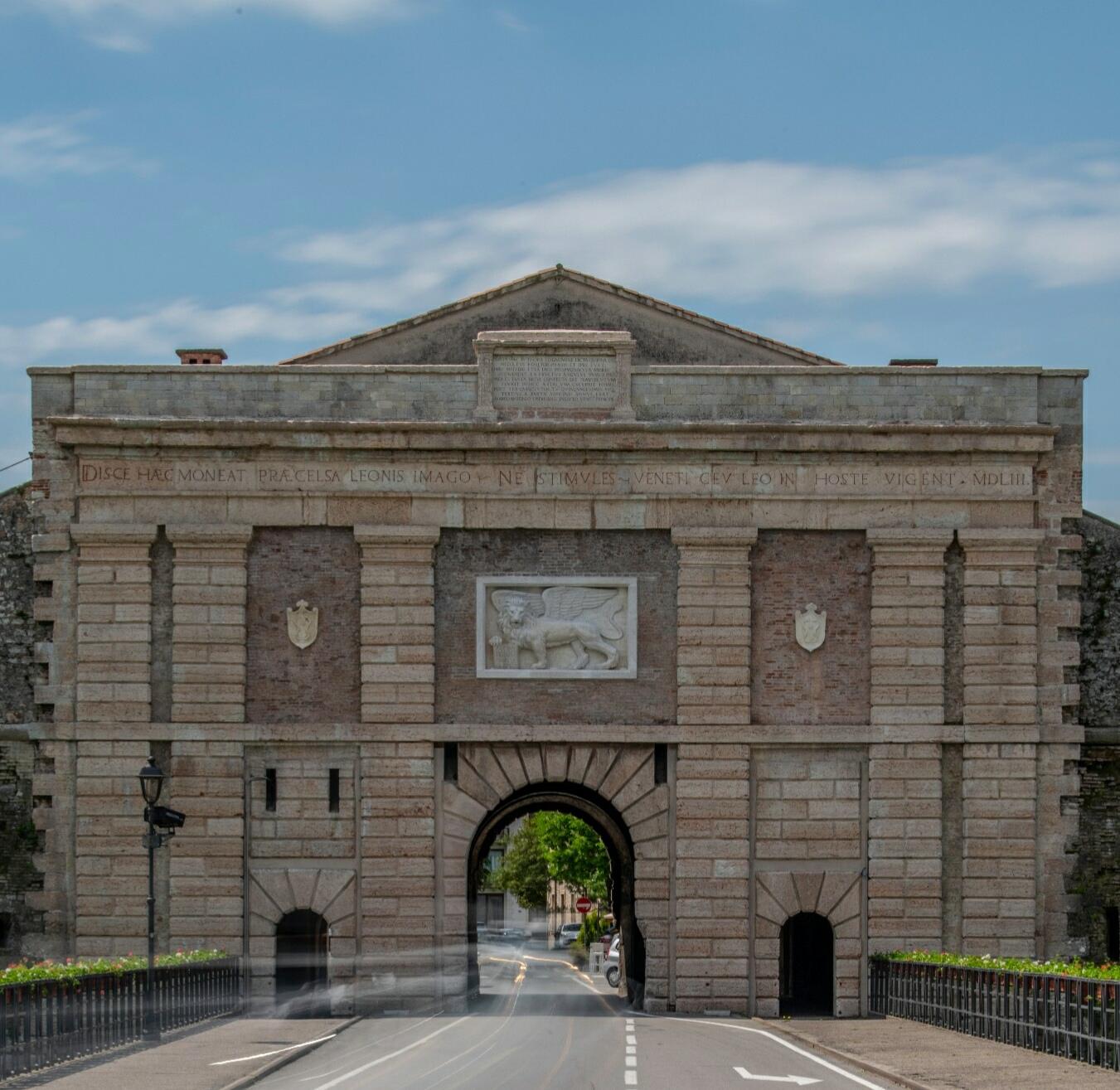 9. Porta Verona. Entering the hall on the right, and going out for about ten meters, looking towards the facade of the door, we can see, centrally, the imposing sculpture of the Lion of San Marco, symbol of the Serenissima Republic of Venice, destroyed by the Napoleonic troops after the Treaty of Campoformio of 1797 and relocated, 222 years later, on April 27, 2019. Today, after the monumental restoration and the relocation of the Marcian effigy, we can admire the Porta exactly as we could have seen it in 1551, year in which it was built.
A historical reconstruction with archive photos, is located and visible at the beginning of the bridge.
Returning to the city from the door, keeping to the right, we see the gardens of the Catullo Park, and the Francesco Primo Barracks of 1822, today the seat of the State Police school.