The QR code for your business.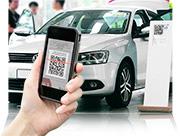 The QR code for your business.
Use a QR-code to convey information about your activity, your products, your business in general, a simple and smart to reach your customers in an original way, even foreign ones.

Art Exhibitions, Theatre and Culture.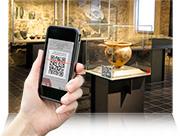 A tool for institutions and cultural associations. They may describe multimedia in one or more foreign languages, the object exposed by supplementing it with information about the author, photos and videos, and everything you need for complete and current information.

Business Cards, Events, Catalogs and Catering Menu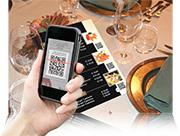 A new way of communicating with your partners and customers. Our QR-CODE, designed for all kinds of applications, offer you the chance to present yourself, your business and your products in a multimedia and exclusive. You can express your potential with the help of the digital age.